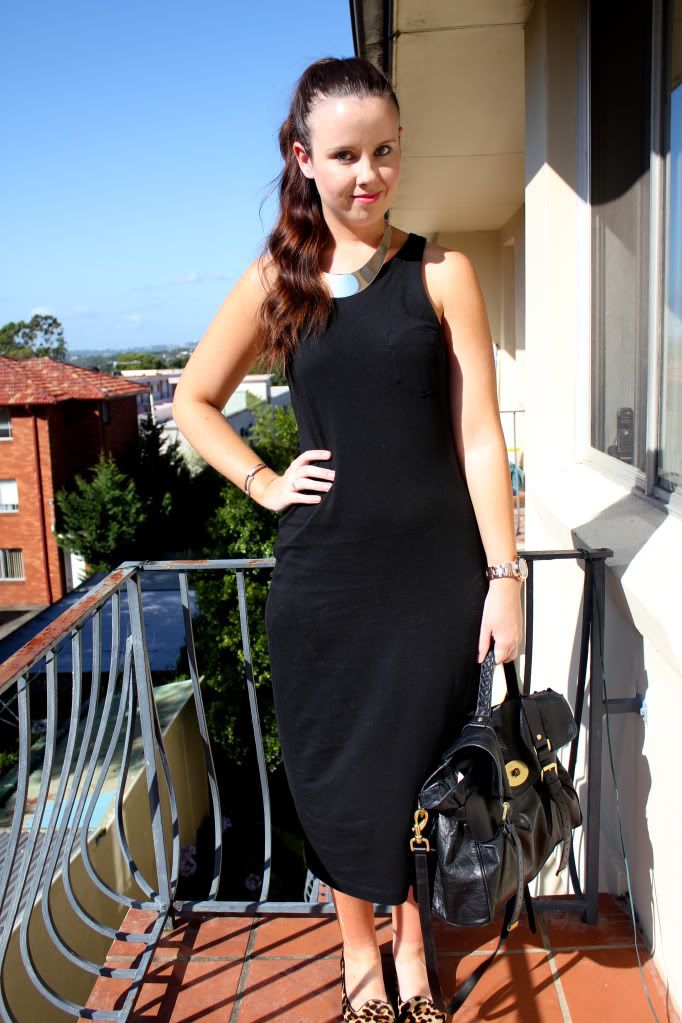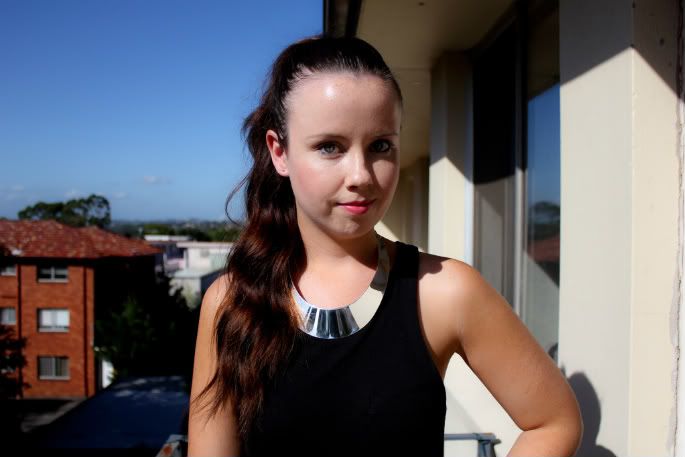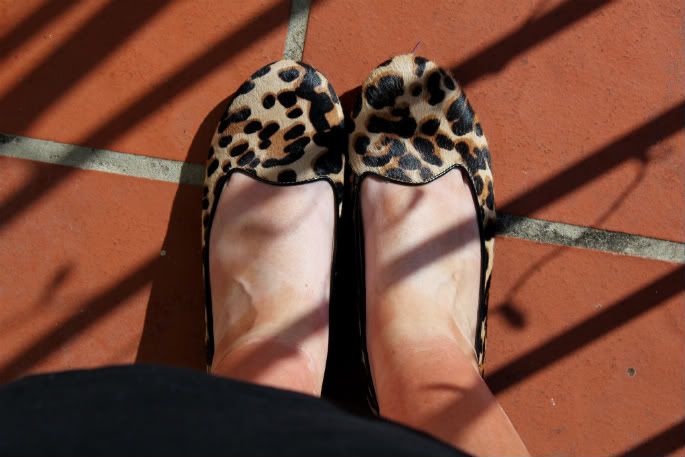 Sportsgirl midi tank dress (similar here); Sportsgirl clean torq collar necklace; Wittner 'Rosanne' leopard print loafers; Mulberry black oversized Alexa; Michael Kors rose gold chronograph watch;

It's been weeks since I did a balcony outfit post! These are my new leopard print loafers from Wittner. I had been looking for leopard print flats for what seems like years, and always intended on getting ballet flats. But I love this subtle loafer shape, it's a bit different to regular ballet flats, but still quite classic.

They weren't exactly comfortable to start with, I had horrific raw blisters on both sides of my feet for the first week, but now that I've broken them in they're great!

And yes, I'm wearing the Sportsgirl collar necklace again! I've been wearing it with everything lately.